Bike tours and cycling
A bike-friendly hotel
Fun for young and old and the whole family! No time for boredom! There is so much going on around the Hotel Restaurant Kaiserhof in Wesel. The Hotel Restaurant Kaiserhof is a bed & bike business, certified by the ADFC. As such, it is the ideal starting point for your bike tours on the Lower Rhine and the surrounding area.



Tour suggestions
Lower Rhine & the surroundings
Cycling tours on the Lower Rhine
The Lower Rhine offers ideal conditions for relaxing and eventful cycling tours. The charming interplay of wide river landscapes and ice-age hills with unexpected views of the region is unique. 
Here is a selection of possible bicycle tours on the Lower Rhine:
Lower Rhine route
The NiederRheinroute, which has been extended to 2,000 km in the southern part, offers well-marked, safe and obstacle-free paths. A close-knit network allows holiday tours, weekend, and day trips to be planned in any desired length.
Herrensitz route
The Herrensitz route leads past attractive historic buildings and through the beautiful floodplains of the Niers and Meuse Rivers. 
Via Romana bike route
Cycling in the tracks of the Romans is the motto of the Via Romana. On this cycle route, you will learn about the history and sights of the Lower Rhine between Germany and the Netherlands.
North canal bike route
Fietsallee on the North Canal was the "Cycle Route of the Year 2009 in North Rhine-Westphalia". The 100-kilometer-long, long-distance cycle route follows in the footsteps of Bonaparte's "grand canal du nord" and is a reminder of the political and economic importance of the region between the Rhine and Meuse rivers.
Roman route
Cycling in the tracks of the Romans – that's the Roman route from Xanten to Detmold with a length of 315 km. You will probably not see a Roman on a bicycle, but you will see many enthusiastic cyclists who are following the tracks of the Romans from the Lower Rhine to the Teutoburg Forest.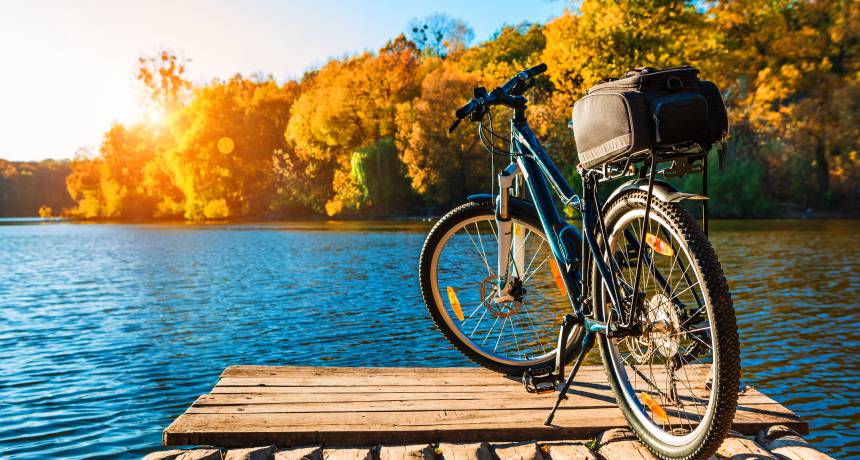 Bike-friendly hotel
on the Lower Rhine
The following amenities and services are available to you as a cyclist: Free garage for bikes, drying room, tour suggestions, packed lunch, bike rental on request, literature/map material available. In addition to normal rental bikes, we also have e-bikes (pedelecs). A bicycle repair shop and a bike rental are in the immediate vicinity (100m).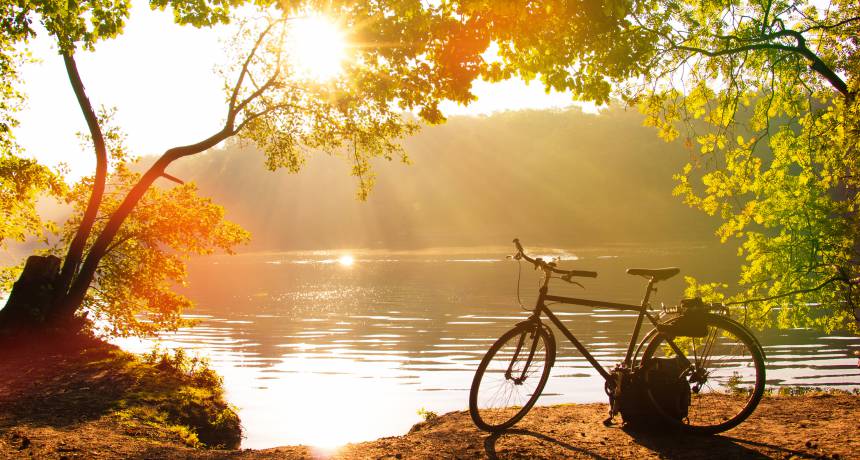 Our offer
Kaiserhof Wesel
Two nights in a lovely standard double room
Abundant breakfast on both mornings
Two rental bikes (E-bikes for an extra charge) for the duration of your stay
Information and maps/bike tours in the Lower Rhine area
This offer is bookable for 2 people from €199.
You are welcome to make a reservation for rental bikes and E-bikes separately from your room reservation at our external bike rental partner in Wesel. Please ask for the terms.