Location and directions
Hotel Restaurant Kaiserhof
The Hotel Restaurant Kaiserhof is conveniently located in the center of Wesel.

You can reach the Wesel train station in just a few steps. Park your car for free in our car park and explore the city on foot – the shopping mile, with numerous shops and restaurants, sights, banks, and food markets, is within easy reach.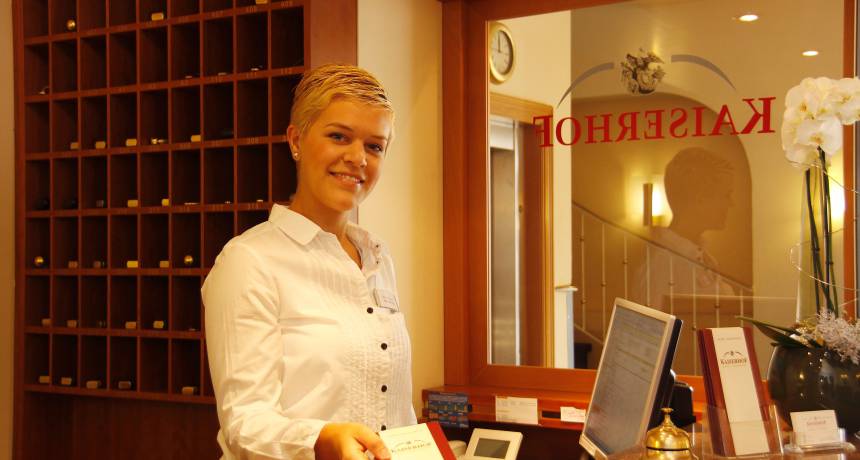 Reception
Opening hours
The reception desk is open daily until 11:30pm.  If you will be arriving after 11:30 pm, please call  ahead. We will be happy to give you the PIN for the Key Boy. You can use the PIN to get your room key out of the lockbox at the entrance to the hotel (parking lot side) at any time.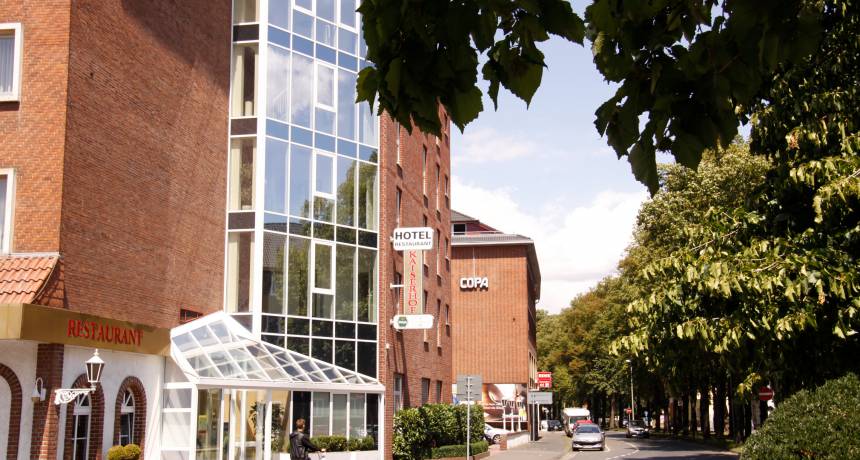 Parking
Hotel Kaiserhof
Free parking in the middle of the city? No problem! Our guests can use our parking lot directly at the hotel. There is also ample parking for busses in the direct vicinity.